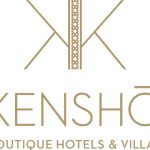 Kensho Boutique Hotels & Villas
Σχετικά με την Εταιρεία
Kenshō Boutique Hotels & Villas
Kenshō Ornos
Deriving inspiration from the values of authentic hospitality and the uniqueness of the Cycladic landscape, the first 5* Kenshō Boutique Hotel opened on the beach of Ornos in 2016.
Just a few kilometers away from Mykonos Town, its 10 suites and 25 rooms invite guests to an exclusive vacation experience, comprising of high-end gastronomic choices and absolute rejuvenation and wellness moments (every room and every suite has its own hot tub or plunge pool), all set in one of the most beautiful locations on the Island of the Winds.
The interior design in all areas creates a special feeling of "barefoot, bohemian luxury" while all the contemporary facilities that today's discerning traveler looks for, are there.
A secluded haven of high aesthetics, wellness-oriented,Kenshō Ornos delivers what its name promises: a deeper awakening of all emotions.